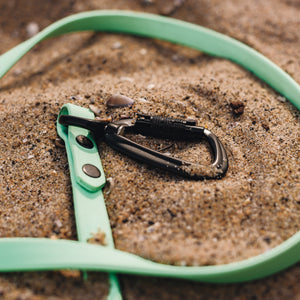 Welcome to the shop!
We are a small Canadian business based in Lockport, Manitoba, where we handmake custom BioThane® collars, leashes and other accessories for your pups. All of our products are made with genuine Beta Super Heavy BioThane® and metal hardware components.
Our goal is to provide quality products that will withstand all of your adventures, whether you're going for a romp in the lake, venturing up a mountain or going for a stroll around your neighbourhood.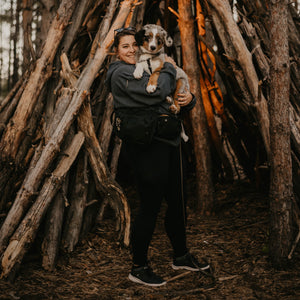 hey there!
I'm Shelby and I'm the owner + creator of Prairie Dog Collar Co. I'm the one creating all of your dog gear, packaging all of your orders and writing all of your e-mails!
I started this small business in the fall of 2020 and it has been an incredibly heartwarming journey. I have had the pleasure of meeting so many wonderful people through this platform.
I have three dogs: Moose, Chevy and Doug! Moose is my Bernese, the face of the business. He's my first dog and my heart and soul. Chevy is my Golden Retriever. He's definitely the dog that loves to get dirty. And little Doug, our Australian Shepherd is our newest addition. They all help me thoroughly test out our products with all of their antics on our adventures!